Production Work
I am currently based in London, working on developing my art practice as well as working as a Visting Lecturer at
UCL The Bartlett School of Architecture
and as a Visiting Research Fellow in the computing department at
Goldsmiths, University of London
.
From 2010 to 2015 I was the Product Manager for
Katana
at
The Foundry
, Europe's leading company developing software for visual effects and animation, with clients that I was working with including Pixar, ILM, MPC, DreamWorks Animation and Double Negative.
Prior to joining The Foundry I was Head of Computer Graphics at
Framestore
, where I was in charge of software development and helping the company transition to ways of working appropriate for a large visual effects and animation studio. I was also directly involved on a number of productions including Avatar and The Tale of Despereaux.
I returned to London in April 2006 after nearly five years working in California at
DreamWorks Animation
and
ESC Entertainment
.
At ESC, the company set up by Warner Bros and the Wachowskis to produce the key digital effects for the Matrix sequels, I was Head of Computer Graphics. As well a heading up the department and acting as a the CG Supervisor for the inside the Matrix shots for 'Matrix: Revolutions', I also personally did most of the development work for the digital rain system that was used throughout the final climactic sequence where Neo goes back into the Matrix to fight Smith.
Before leaving to live in the US, I was Head of 3D Animation at Framestore, and won Emmy awards for supervising the computer generated effects on 'Alice in Wonderland' and 'The Odyssey' as well as working on numerous other projects including 'Walking with Dinosaurs', 'Dinotopia', 'Lost in Space', 'Fairytale (A True Story)', 'Arabian Nights' and 'Jason and the Argonauts'.
Going back even further I did most of the 3D animation for 'The Day Today', including the manically crazy title sequence...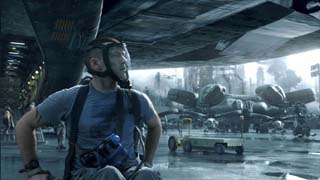 Avatar
CG Supervisor
The Tale of Despereaux
Head of CG
Over the Hedge
Head of Character Effects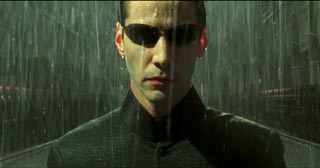 Matrix: Revolutions
CG Supervisor: Matrix Unit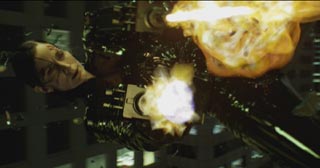 Matrix: Reloaded
Colour and Lighting: Matrix Unit
Chrysler: Golden Gate
Senior Technical Director
Winner: 2000 London Effects & Animation Festival Best Commercial
Winner: 2001 ITS Monitor Award for Visual Effects
Walking with Dinosaurs
Senior Technical Advisor & Software Developer
Winner: 2000 Emmys for Outstanding Visual Effects and Best Animated Programme
Winner: 2000 ITS Monitor Awards for Best Visual Effects, Best 3D Animation and Best Achievement
Winner: 2000 Royal Television Society Award for Design and Craft Innovation
Jason and the Argonauts
CGI Supervisor
Nominated: 2000 Emmy for Outstanding Visual Effects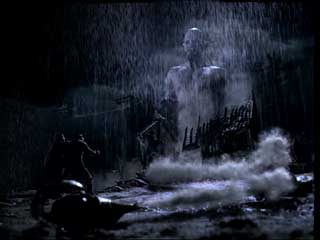 Arabian Nights
CGI Supervisor & Senior Technical Director
Winner: 2000 ITS Monitor Award for Best Visual Effects
Alice in Wonderland
CGI Supervisor
Winner: 1999 Emmy for Outstanding Visual Effects
Winner: 2000 Royal Television Society Award for Visual Effects
Winner: 2000 ITS Monitor Awards for Best Visual Effects, Best 3D Animation and Best Achievement
Lost in Space
Supervising Animator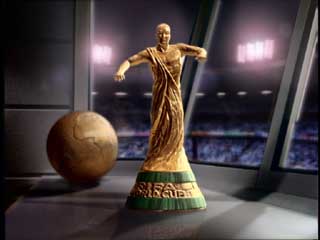 Budweiser: Thirsty World
Senior Technical Animator
Winner: 1997 ITS Monitor Awards for Computer Graphics in a National Commercial
The Odyssey
CGI Supervisor
Winner: 1997 Emmy for Outstanding Visual Effects in a Mini Series or Special
Fairytale: A True Story
Senior 3D Animator & CGI Supervisor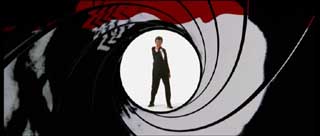 James Bond Title Sequence
Goldeneye & Tomorrow Never Dies
Senior Animator
Sure Microspray: Body Builder
Senior Animator & Technical Director
Finalist: 1996 BTA Craft Awards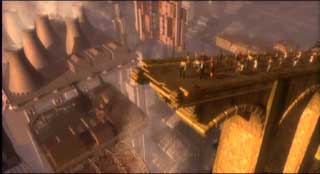 COI: Flying Start
Senior Animator & Technical Director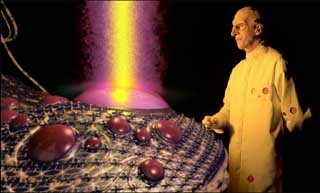 West Lights: Tunnel
Freelance Animator
Winner: 1994 London Effects and Animation Festival Award for Best Commercial
Bimo: Splash
Freelance Animator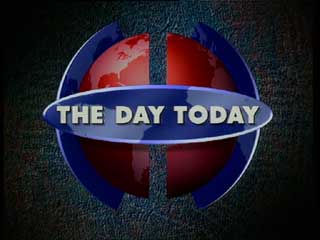 The Day Today
CGI Animator
Winner: 1995 BAFTA for Best TV Graphics
back to homepage